WAZUG NL 62: Sogeti
donderdag 12 dec 2019 in Vianen
Donderdag 12 december 2019 is alweer de laatste bijeenkomst van de Nederlandse Microsoft Azure User Group van dit jaar. Deze keer is Sogeti zo vriendelijk om de locatie in Vianen te sponsoren. Ook nu staan er weer twee interessante sessies op het programma!
We zullen tussendoor ook vier Azure Lowlands kaarten onder de aanwezigen verloten. Een leuke, Nederlands-Vlaams georiënteerde conferentie op vrijdag 24 januari 2020 te Rotterdam.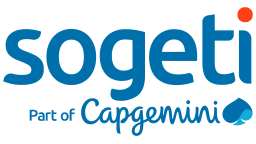 De agenda ziet er als volgt uit:
17:30u Inloop & ontvangst
18:00u–18:30u Diner
18:30u–18:35u Welkomstwoord
18:35u–19:30u Wouter de Kort (Sogeti) – DevOps Utopia with Azure DevOps
Software has eaten the world. As a company, the way you build and deliver software directly influences how successful you are going to be. Adopt modern practices like Kanban, Lean, distributed version control, continuous integration, continuous delivery, automated testing, integrated security checks, feature flags and real-time monitoring, and bring your team to the next level. In this session, you get an overview of what DevOps Utopia looks like, what it will do for your team and how you can get started by adopting Azure DevOps, the cloud solution offered for DevOps teams by Microsoft.
19:30u–19:40u Korte pauze
19:40u–20:40u Maarten Goet (Wortell) – Azure Sentinel – a hitchhikers guide to the Cybersecurity galaxy
Microsoft just released it's cloud native SIEM, Azure Sentinel to help you protect your organization against cyber attacks. Maarten Goet, multi-year MVP and RD, will provide you with a complete overview and walk you through all the features on security monitoring, hunting down adversaries, and analyzing your Azure environments for threats. This is a demo-packed session that no Azure administrator should miss!
20:40u–21:15u Borrel
Locatie:
Lange Dreef 17
4131 NJ Vianen